A fabulous fashionista account on Instagram to follow is @amnaalsalem of Mood a la Carte!
The account is just full of beautiful and whimsical things <3
She post different pictures of a lot of things in her life, like the collection in her bookshelves, invitations that are unique, shopping finds, and more….
She was called a "chic mohajababe with some serious class and style" by Confashions (link)
Other random beautiful pictures are of makeup, shoes, furniture…..
To her behind the scenes work tools and sketches….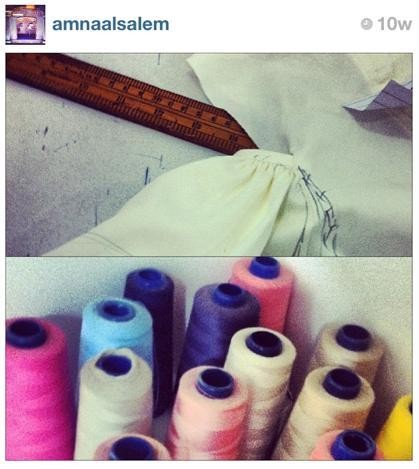 I LOVE her sketches to bits and bits
She also snaps different looks – her looks! She is a true fashionista with her own distinctive style
There are different pictures she also posts of her own pieces… one of them is the piece I bought a couple of years ago (link)
In addition to her latest event pictures (which will take place TONIGHT) which you can find out more about here 😉